Caring for Your Eyes: Tips for Maintaining Good Eye Health
The eyes are the window to the soul. They help us perceive our environment and connect with the world around us. As such, it's important to take good care of our eyes and make sure they stay healthy. Here are some tips for maintaining good eye health:
1. Eat Healthily
To ensure that your eyes stay healthy and functional, it's important to make sure your diet is rich in eye-healthy nutrients. Such foods include:
Leafy green vegetables such as kale, spinach, and collard greens
Fruits and vegetables that are rich in Vitamin A, such as carrots and sweet potatoes
Fish that are rich in Omega-3 fatty acids, such as salmon and tuna.
Eating a healthy and balanced diet that's rich in such nutrients helps reduce the risk of developing eye-related diseases such as cataracts and macular degeneration. It's also essential to maintain a healthy weight as obesity can put you at a higher risk of developing diabetes and other diseases that can lead to blindness.
2. Protect Your Eyes from Harmful UV Light
Exposure to the sun's harmful UV rays can damage your eyes and contribute to the development of cataracts and macular degeneration. To prevent this, it's important to wear protective eyewear when you're in the sun. This includes wearing sunglasses that have UV protection and a wide-brimmed hat that can shade your face and eyes from direct sunlight.
3. Take Breaks While Using Digital Devices
The use of digital devices like computers, tablets, and smartphones has become pervasive in our society. However, staring at these devices for extended periods can cause eye strain, dryness, and even blurred vision. To prevent this, it's essential to take frequent breaks while using these devices. For instance, every 20 minutes, look away from the screen and focus on an object that's 20 feet away for at least 20 seconds. This will help your eyes relax and reduce the strain on your eyes.
4. Get Regular Eye Exams
Getting regular comprehensive eye exams can help detect any potential problems before they become more severe. For instance, during an eye exam, an optometrist can spot signs of cataracts or macular degeneration and recommend treatment options to prevent further damage. It's recommended that adults get an eye exam every one to two years, depending on their age and individual risk factors.
5. Keep Your Eyes Moisturized
Dry eyes can be uncomfortable and lead to redness, itching, and irritation. To prevent dryness, it's essential to keep your eyes adequately lubricated. Using eye drops that are designed to moisturize and lubricate your eyes can help reduce these symptoms.
6. Quit Smoking
Smoking is detrimental to eye health and can cause various eye-related problems such as cataracts, macular degeneration, and optic nerve damage. Quitting smoking can significantly reduce the risk of developing these eye diseases.
Conclusion
Caring for your eyes is essential for maintaining good eye health. Eating a healthy diet, protecting your eyes from UV light, taking breaks while using digital devices, getting regular eye exams, keeping your eyes moisturized, and quitting smoking are all essential practices that can help keep your eyes healthy and functional. By adopting these practices, you can enjoy clear and bright vision for years to come.
Gambar Cara Menjaga Kesehatan Mata Dalam Bahasa Inggris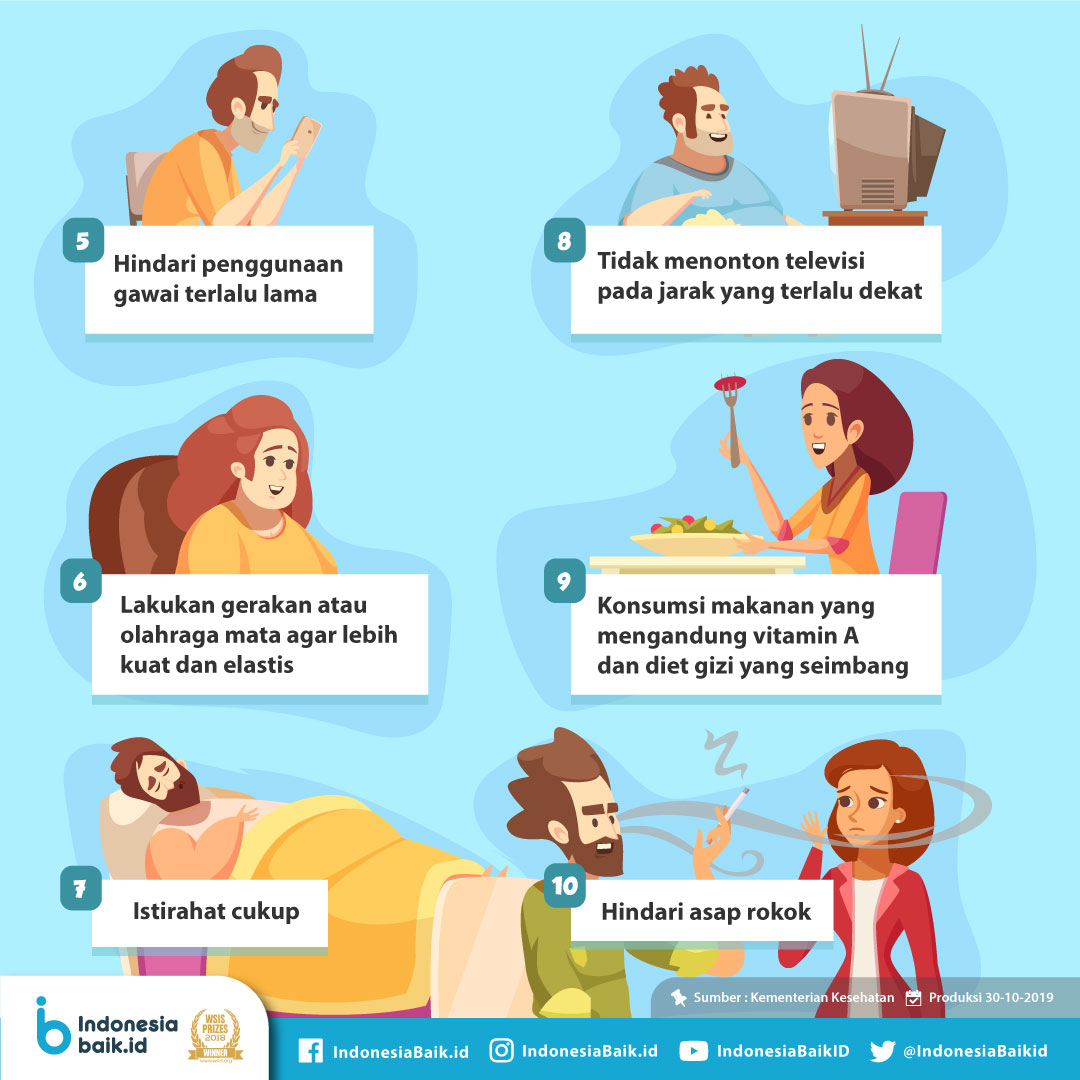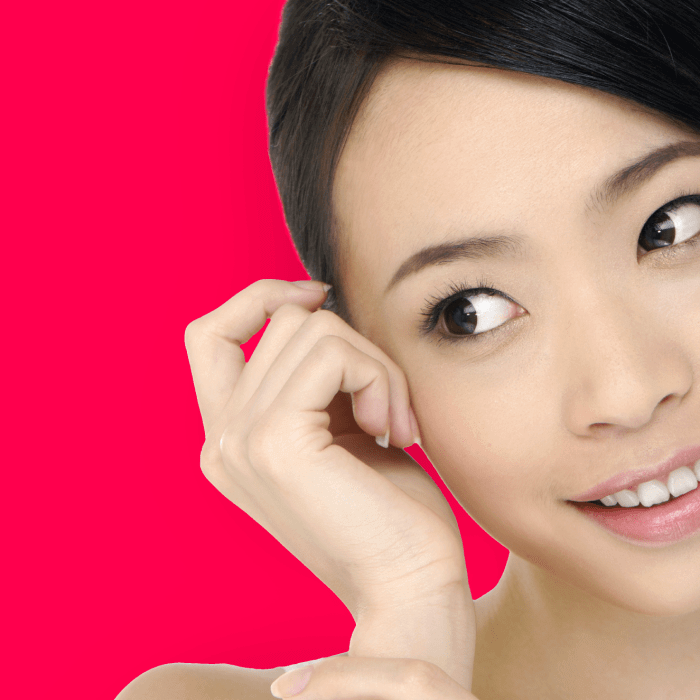 Baca Juga :